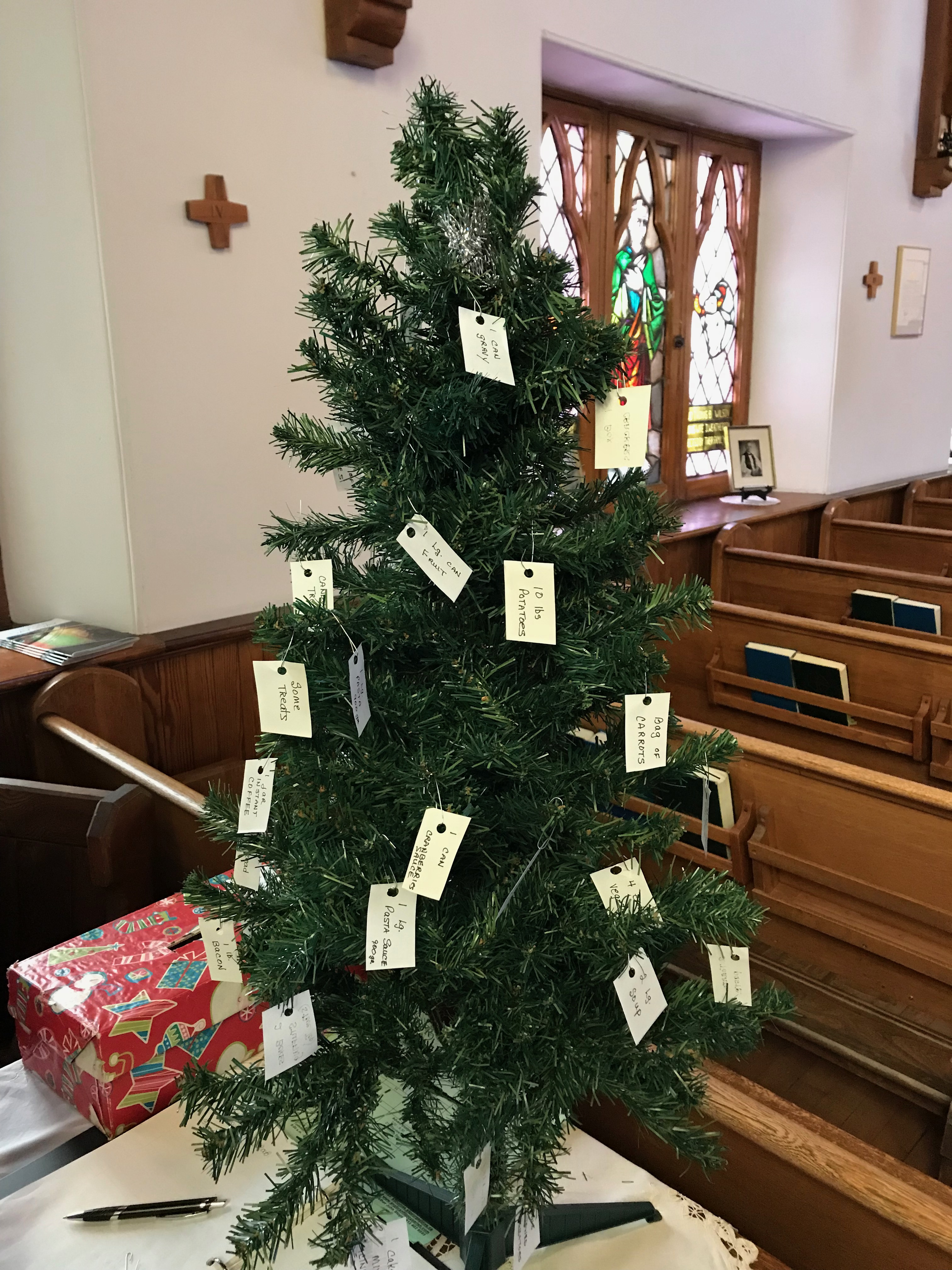 This year, the Parish of Fitzroy will be coordinating the sponsorship of two families through the West Carleton Food Access Centre Christmas Basket program. In previous years, a collection of the required items (food, cash, gifts) would be assembled in our individual churches for a designated family and then delivered to Carp (Parish of Huntley). However, during these Covid times, only monetary donations can be accepted.

So following this new path, would you please consider donating money over the next few weeks to meet our goal of $1000 to sponsor two families.
Donations will be gratefully accepted in many ways:
- online through CanadaHelps (form below) - receipt generated automatically for donations over $20
- given to Pat Weir; Darlene Weir either at home, her mailbox or at her work at TSC; Mary Braun; or to the church office on Thursday or Friday.
- mailed to: Parish of Fitzroy Harbour, P.O. Box 191, 192 Shirreff Street, Fitzroy Harbour ON K0A 1X0 (cheques should be payable to St. Thomas' or St. George's in order for us to issue a receipt)
Please clearly mark on your envelop "Angel Tree" and your name and address if you wish to receive a charitable receipt.
Also, we would appreciate if you could spread the word to friends and family, and other members of the Parish of Fitzroy and St. John's who do not have email.
Thank you in advance to everyone for your generosity during these difficult times.